Secretly I think we all want to live back at the Mere, free from worries, responsibilities, growing up and all that it has meant for us individually.


Those were happy, carefree years when the summers really were hotter! Lounging about on the lawn, playing football, organising disco; nothing seemed like too much trouble, you had the energy and fearlessness of a Greek God.
Deciding to hitch hike to Bristol to go to a party that you had not been invited to! The future was a blank page and we all had our pens at the ready.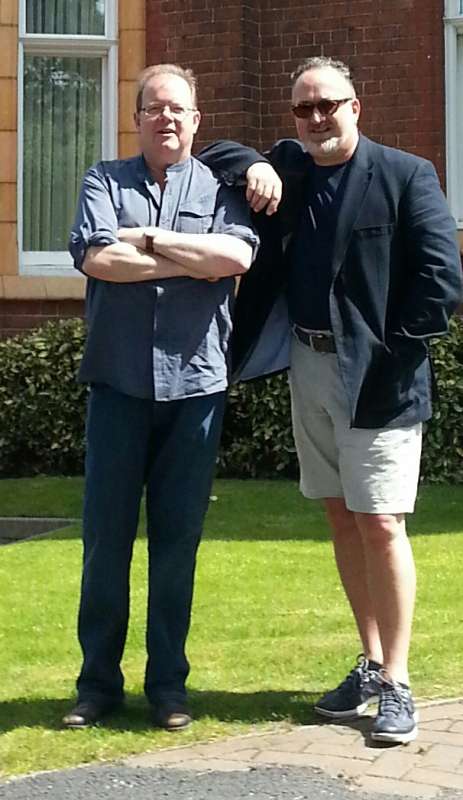 I think Ian created a nice time capsule piece there and now that Hunter's departed, maybe there's a space for "Fear And Loathing In The West Midlands". Steve Endean roller skating 'round the ring road, Viv Pedley walking drunkenly into your flat to eat your last piece of toast while you sat helplessly in the toilet after a night that saw Tank walking a plastic crab down the High Street, after the one and only time the art students were allowed to hire a posh wine bar for their bash. Mr Mac catching students up his apple tree, shaking it and telling him they were looking for windfalls. Ah yes, it really happened.
Howard and Ian, outside Stourbridge College of Art, May 2013. Now residential apartments